CLUW National Executive Board Highlights
The Coalition of Labor Union Women held its National Executive Board Meeting in Baltimore. We would like to thank the International Association of Machinist and Aerospace Workers (IAM) for making this CLUW Video possible.
YOUR VOTE – IT'S YOUR RIGHT – NOT A PRIVILEGE!!
By Connie Leak President, Coalition of Labor Union Women Press Associates, Inc. Labor Day issue This Labor Day, your vote is critical to your future as never before.  And for working women the results of the November 2014 election will determine much about your life on and off the job.
Read More...
Labor is Largest Delegation at White House Working Families Summit: CLUW Plays Active Role in Pre-Summit 'Speak Up!' Event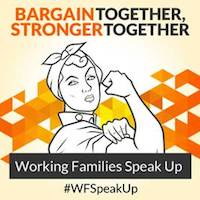 More than 1,000 people were in attendance at the White House Summit on Working Families on June 23, which was convened to start an important conversation about issues affecting working families: accessing good jobs, raising the minimum wage, creating flexible schedules, securing paid family leave, providing quality affordable child care.
The 250 representatives from organized labor and worker centers made up the largest delegation there – which was obvious every time someone on the stage or at a mike said the word "union" or "collective bargaining."

The day before, labor/work center delegates gathered at the AFL-CIO headquarters for a Labor Speak Up!" event that provided an opportunity for delegates to share their stories both formally and informally about work and work-life issues and the value of a union and a collective bargaining agreement –especially for women and families.

See photo below of CLUW Delegation. Read more by clicking here.
White House Summit Focuses on Issues Important to Working Women and Families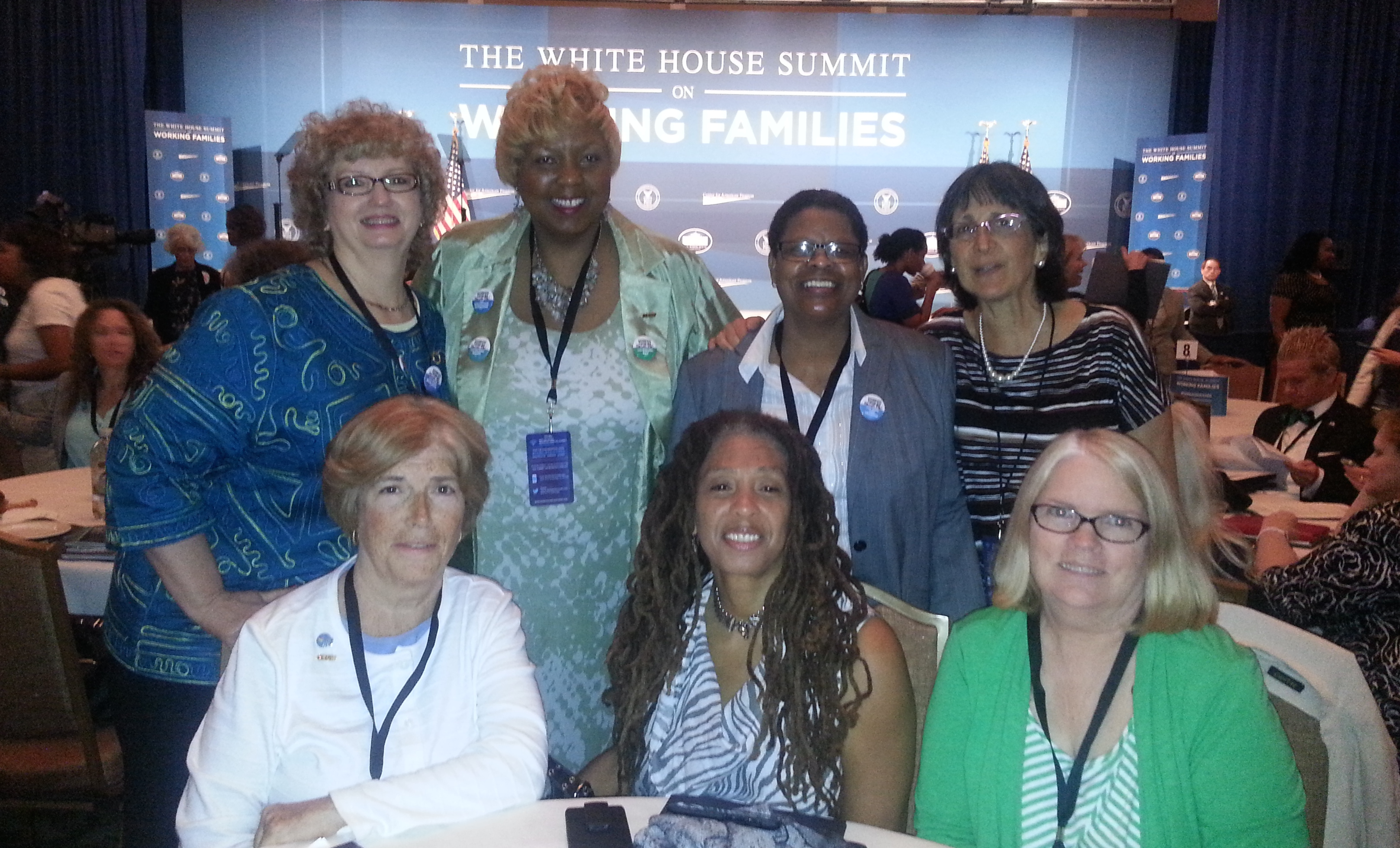 The 250+ union delegation (out of 1,000 in attendance) was the biggest delegation at Monday's White House Summit. This fact was obvious each time reference was made to unions or collective bargaining . The "official" CLUW delegation was small, due to limited tickets available, however, there were many CLUW members in attendance, representing their respective union. Here is a photo of the CLUW delegation. From the left, front – Vice Pres. Elisa Riordan (CWA), Vice Pres. Carolyn J. Williams (IBEW), Membership Coord. Karen See (APWU); back row -- Exec. Vice Pres. Dolores Gorczyca (IFPTE), CLUW Pres. Connie Leak (UAW), Vice Pres. Sarah Reynolds (ATU), Special Asst. to the Pres. Carolyn Jacobson (UAW). Read more by clicking here.
"Next Generation of IBEW Organizing" Features CLUW Women

This video entitled the "Next Generation of IBEW Organizing" shows the Youth Movement within IBEW Local 1245, in California.
All of the women in this video are active members of the Central California Chapter of CLUW. One of the members is Donchele Soper who was one of the participants in the Young Workers Panel at the 2013 CLUW Convention in Reno, Nevada.
September 9, 2014: We have just learned that the Paycheck Fairness Act (new bill number is S.2199) will be coming to a vote this week – as early as tomorrow morning - in the Senate. The Paycheck Fairness Act would deter wage discrimination by closing loopholes in the Equal Pay Act and barring retaliation against workers who disclose their wages to coworkers. Read More...