American Diabetes Month
Diabetes: What You Need to Know
(Editor's note: This is the latest article in the monthly service provided by CLUW from HealthyWomen. Each article addresses a topic large numbers of respondents asked for in the CLUW/HealthyWomen 2015 survey. Note that we have added a HealthyWomen link on the top of the homepage. We are archiving previous 2016 articles there.)
Diabetes is a chronic condition in which the body produces too little insulin or can't use available insulin efficiently. Insulin is a hormone vital to helping the body use digested food for growth and energy.
An estimated 25.8 million people in the United States, or approximately 8.3% of the population, have diabetes. In 2010, about 1.9 million people age 20 or older were diagnosed, according to the American Diabetes Association (ADA).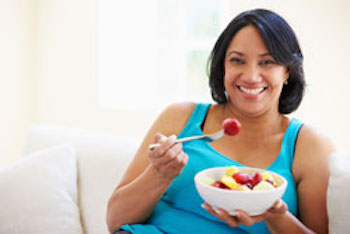 You are at higher risk for developing type 2 diabetes if you are overweight, don't exercise, are over 45, or have close relatives with diabetes, especially type 2 diabetes. Higher-risk ethnic groups include African American, Latino/Hispanic, Native American, Alaska Native, Asians and Pacific Islanders. Native Americans and Alaska Natives are at more than twice the risk of Caucasians for developing type 2 diabetes.
Although diabetes is a potentially life-threatening condition, people with well-managed diabetes can expect to live healthy lives. Read more here.