Holiday Eating Without Regrets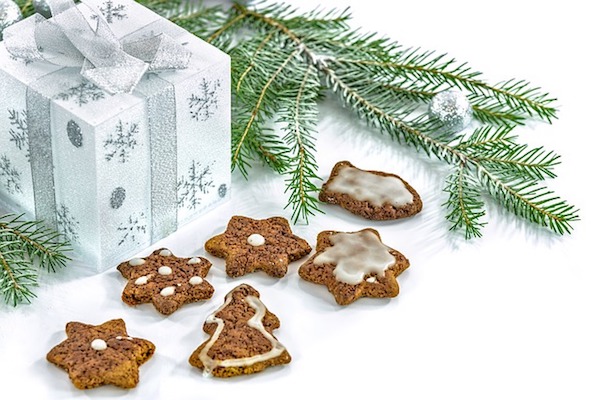 (Editor's note: Starting in January of this year, we have been posting each month a column from our women's health ally, HealthyWomen. Each column we feature is written by HealthyWomen and appears on their website that month. The selected column relates back to preferences of respondants to our women's health survey of labor union women (conducted by CLUW) in the fall of 2015. As we have noted on the top of each posting -- we also have archived each post, which you can find on the top of the homepage under "HealthyWomen."

Our agreement with HealthyWomen was to run these monthly posts for one year, which means this is the last column we will post -- unless we hear from you that you would like for us to continue these posts. You can email us with this request at: cluw@cluw.org, with this subject line: HealthyWomen).
From rich, golden eggnog to densely moist sweet potato pie, tempting food treats seem to be everywhere during the holiday season. No wonder many of us believe that, at this time of year, loading on lots of extra weight is inevitable.
Yet the average person gains only about one pound from November to January (those who are overweight gain more). The real problem: weight you add during the holidays tends to remain with you months later, accounting for more than half of annual gain.
The solution isn't to diet your way through the festive season. "It's important not to feel like you've deprived yourself. But there's a fine line between enjoying and overdoing," says Bethany Thayer, M.S., R.D., a spokesperson for the American Dietetic Association and a dietitian for Health Alliance Plan, the medical insurance arm of Henry Ford Health System, in Detroit.

Make your strategy simply to hold your weight steady. You can achieve that goal with help from your senses of taste, feel and smell. Read more here.