2018 CLUW NEB Meeting, Conference & Award Celebration
Join CLUW at the Upcoming Women's Leadership Skills Conference, National Executive Board Meeting and Working Women's Award Celebration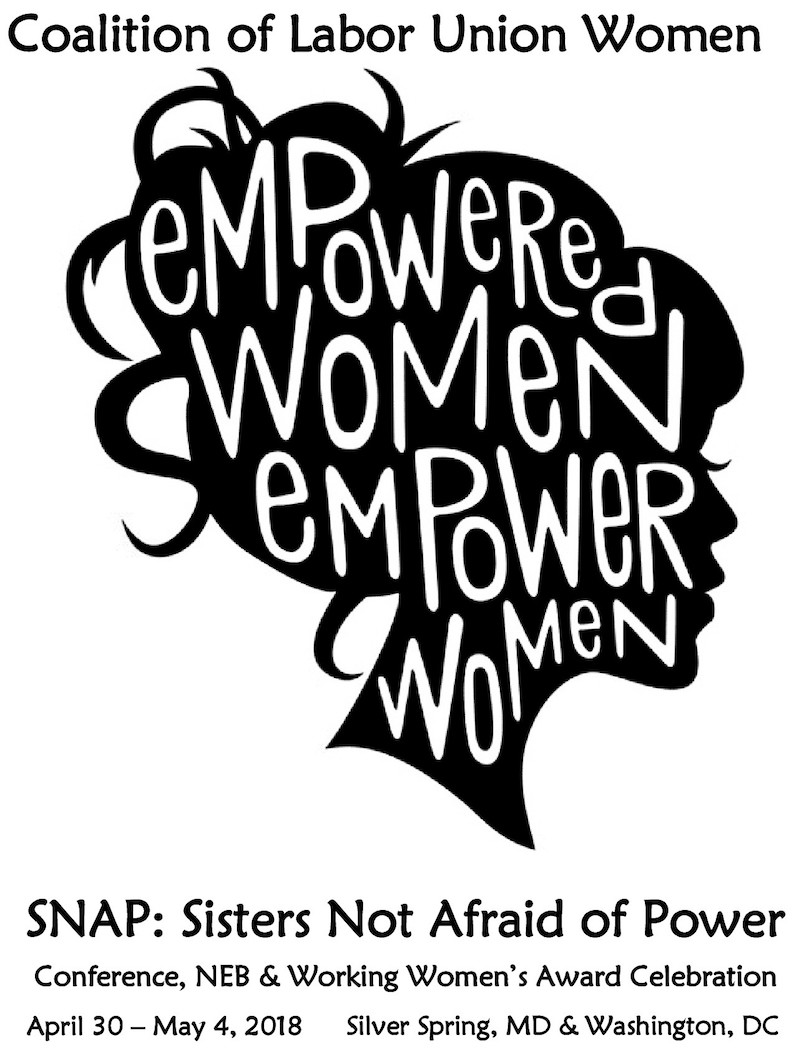 Deadline Extension: The Housing Reservations deadline at the Tommy Douglass Center is Tuesday,April 17th. Make your reservations NOW (details below).
REGISTRATION DEADLINE Extension to April 20: Register TODAY - DO NOT DELAY.
On-line Registration (preferred method): available for all program events: Conference (credit card or check accepted), NEB and Working Women's Award Celebration. Click here to register on-line.
Or download Paper Registration Form here. Please find more details here.