Women's Leadership Skills Conference: Great Success!! No Time Wasted to Hit the Ground Running!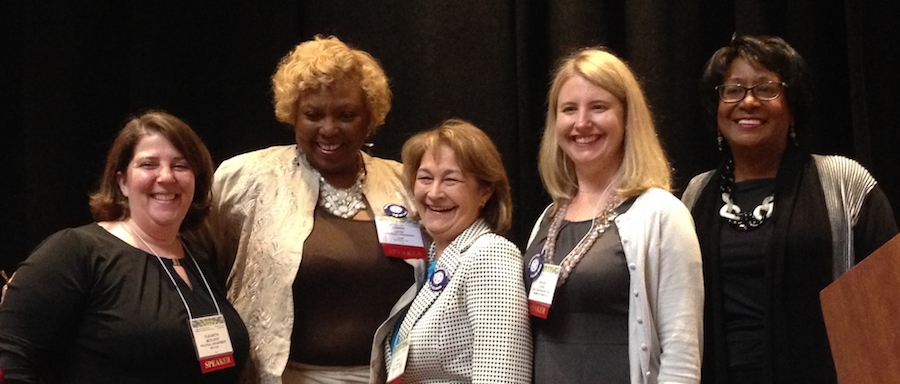 l-r: LizMcElroy, Connie Leak, Terry O'Neill, Rachel Lyons and Judy Beard
CLUW's Conference: " Where Do We Go From Here: The Path Continues" had been in formation for months but who knew what to expect after the recent election results? We were thrilled when 225 conference attendees and subject matter experts arrived in Las Vegas for 3 days (November 14-16) of empowerment, hands on education, skills building, election analysis, grappling with issues confronting women and making plans for the future.
The opening plenary started with a welcome from President Connie Leak followed by a warm greeting from Rusty McAllister, Executive Secretary-Treasurer of the Nevada State AFL-CIO who informed us that there were about 525 full time staff in Nevada from labor and about ½ million doors were knocked to get out the vote. To address the "2016 Elections and Mobilizing for the Future" we heard from a trio who are well versed in the issues of labor and working women: Liz McElroy, Deputy Political Department Director, AFL-CIO; Rachel Lyons, Sr. Government Affairs Mgr., National Partnership for Women & Families and Terry O'Neill, President, National Organization for Women. Liz confirmed that while union members voted for Hillary it was not in the numbers that were needed. Clinton received 8 1/2 million less votes than Obama and 'we underestimated the role that sexism played in the election'. However, there were successes in the Senate: Kamala Harris-CA, Tammy Duckworth- IL, Maggie Hassan, NH and Catherine Cortez Masto- NV. Rachel continued by acknowledging that the momentum for issue based work for working families: equal pay, paid family leave and combatting pregnancy discrimination remain strong and our stalwarts: Representatives DeLauro and Pelosi and Senator Gillibrand will be there to take up the torch. She went on to say that we have made progress on paid leave in the states and will continue to battle in that arena. Terry took the podium and expressed her apologies for the 53% of white women that voted for Trump but congratulated the 94% of Black women who voted for Hillary and supported her platform. She reminded us that Hillary was a pro-choice feminist who garnered over 2 million more of the popular vote over Trump. She brought the house to their feet with a rousing "No, we won't go back!" Read more here.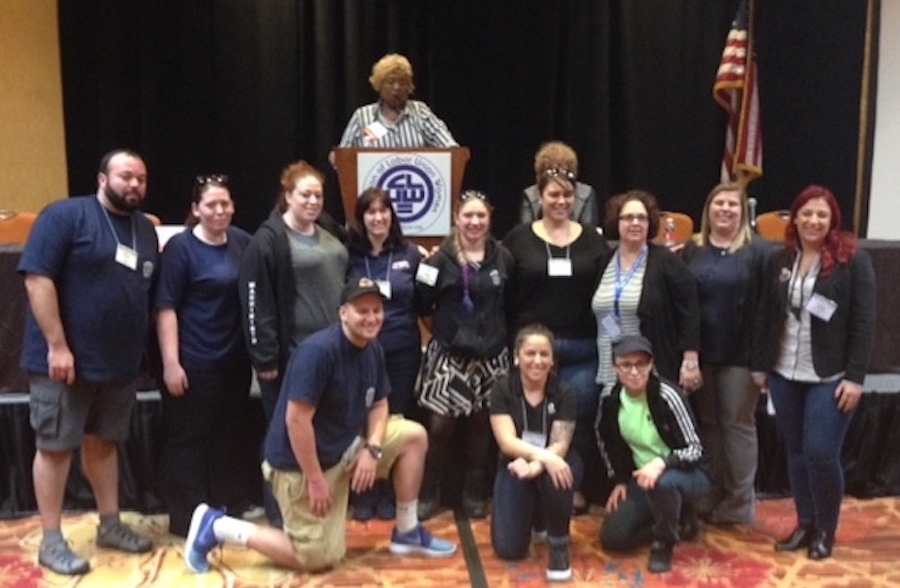 Some of the young people who attended the Conference.
On 11/15/16 conference attendees participated in the CLUW Mannequin Challenge.