UALE Summer School Scholarship Winners Share Their Experience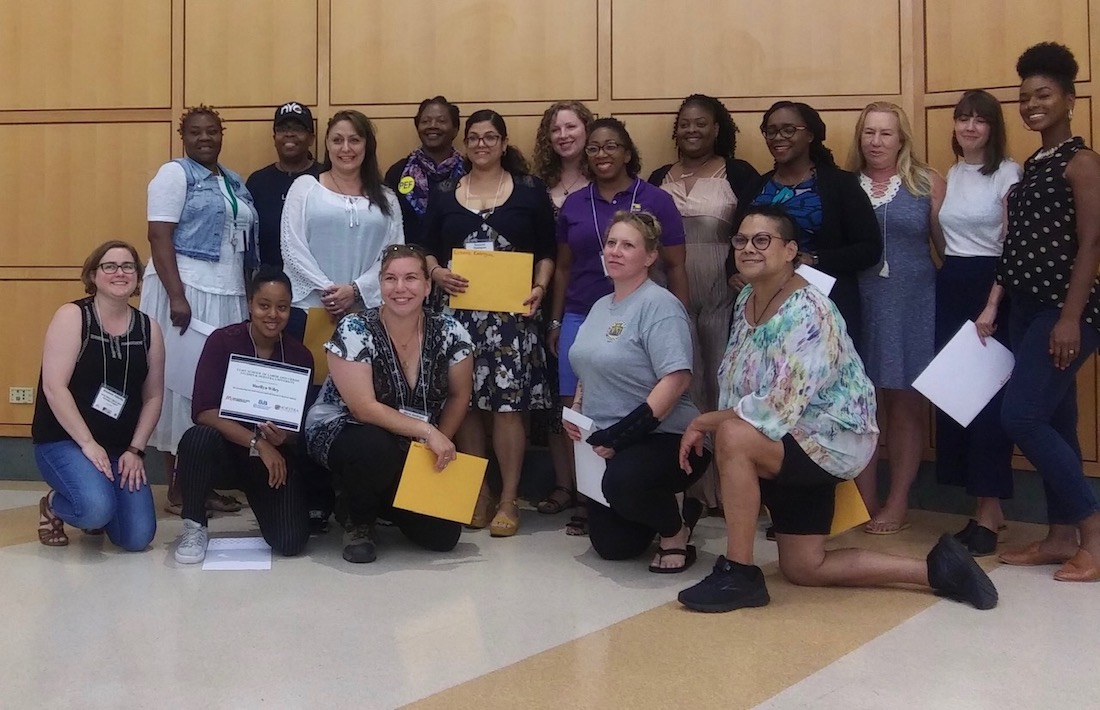 NE Summer School - Marilyn Wiley leaning 2nd from left and Jeannette Geter center in blue shirt.
This year CLUW provided four $500 scholarships to CLUW members to attend the United Association for Labor Education (UALE) Women's Summer Schools that provide leadership, skill-building, networking and educational programs to train and empower women to take on leadership roles in labor organizations. Please read the following words from each of the scholarship winners:
"When I first learned that I received a scholarship to the 44th NE Regional Summer School, I was so excited to attend. The camaraderie at the school was instant. We were all here for a common goal, to support and strengthen the power of women in the workplace. In our leadership class, we discussed what our goals were for our union/organization and learned how to put together an action plan. We even got the opportunity to participate in a rally for the BestMarket workers. Several of us held hand-made signs of support, and engaged motorists on the road to take part by honking in support of BestMarket workers. It was the first time I felt like an actual participant in a rally who made a difference, and not merely a spectator. On graduation day... I felt empowered to put my plan into action." Marilyn J. Wiley, OPEIU, Northeast Summer School
" ...I am proud and filled with gratitude to be a CLUW member. My experience with the UALE Summer School was phenomenal. I got to fellowship with other women in the labor movement. The women sang together, ate together and even had an orderly yet forceful protest for the workers of Best Yet Markets. We as women were able to discuss our challenges at our workplaces and in our unions and came up with solutions and tools to work with. The school empowered the women and gave powerful tools to use when necessary. The school gave us skills in leadership and taught us how to become effective leaders. I shared my experience with many of my family, friends and coworkers." Wanda L. Harrison, AFSCME, Northeast Summer School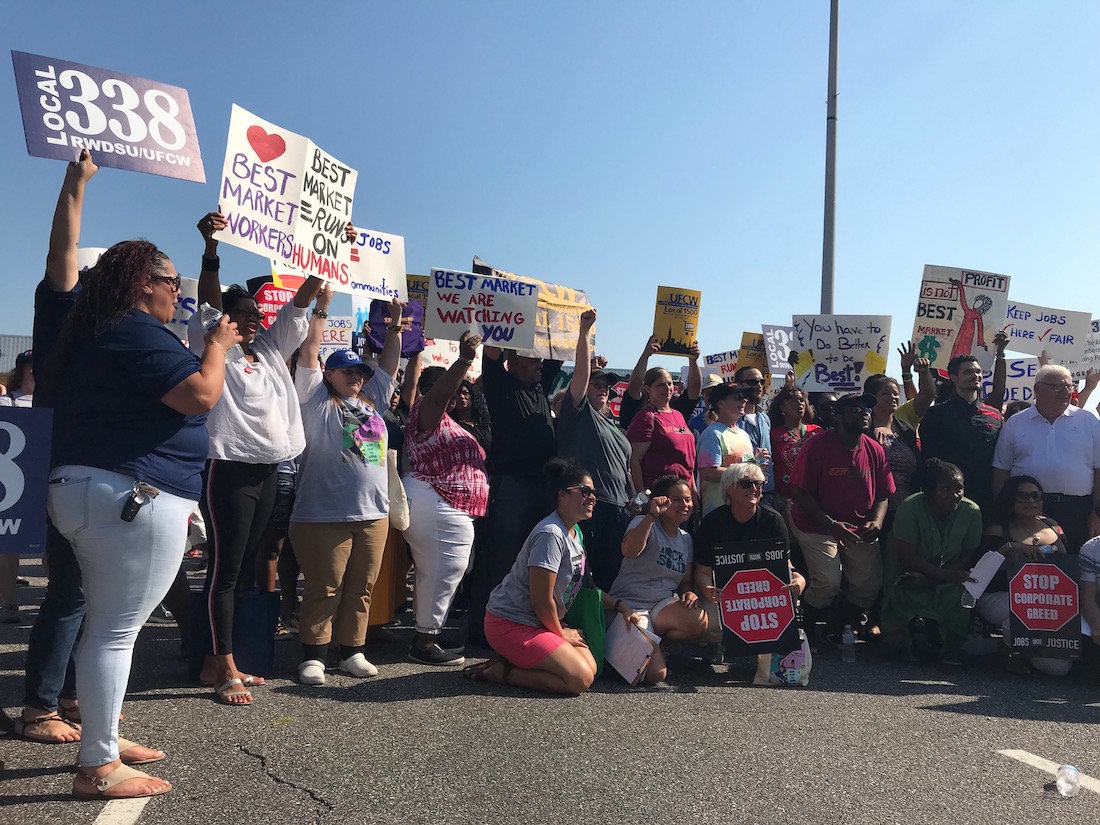 NE Summer School participants rally to support local workers
Story and more photos continue here.