Celebrate 46 Years of CLUW Today!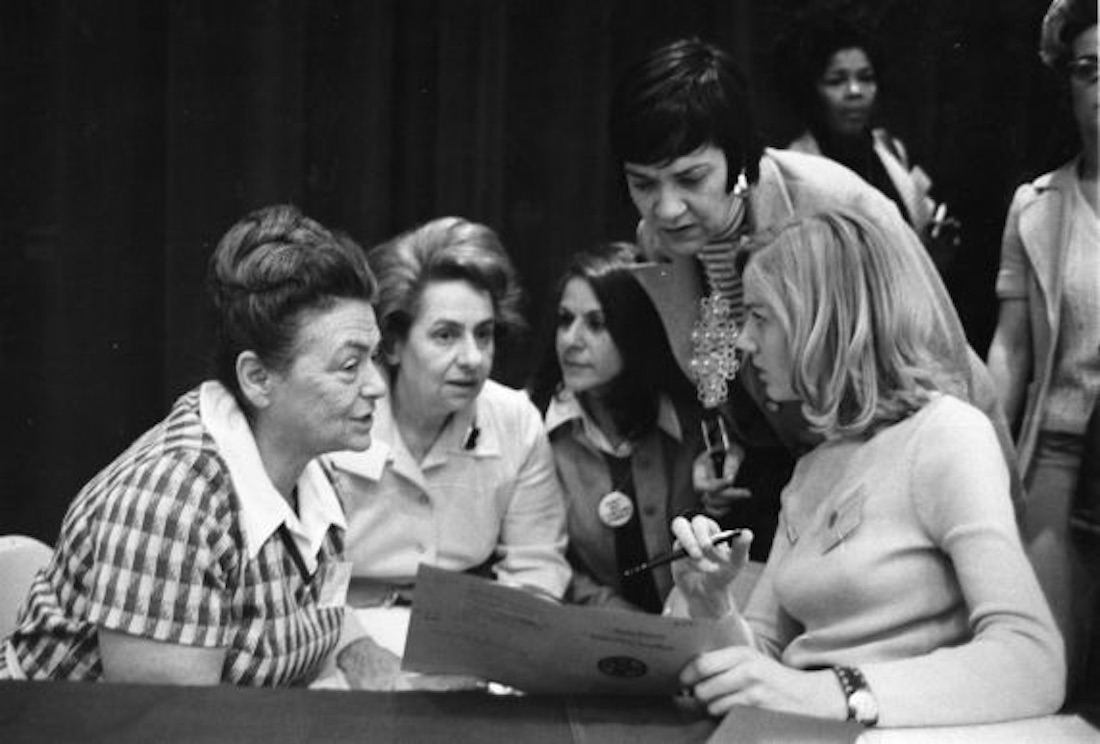 Myra Wolfgang (left) and Joyce Miller (standing) with other attendees at one of the first CLUW conventions.
March 24, 2020: Today marks 46 years since CLUW's founding convention in Chicago, IL, on March 23-24, 1974. CLUW takes great pride in serving and connecting union women for as long as we have. We thank all our members for being a part of our historic movement. On this important anniversary, we ask: what are you going to do to move union women forward?
If you are interested in accessing some of CLUW's historical records, they are archived at the Walter P. Reuther Library (Wayne State University). The website can be accessed here. The records document the administration and activities of CLUW's national organization and its various chapters. Subjects such as affirmative action, pay equity, sex discrimination, child care and family issues, ERA and reproductive freedom are well documented.