Congrats to CLUW President Elise Bryant & APWU Secretary-Treasurer Elizabeth Powell for Receiving the Sol Stetin Award from the American Labor Museum!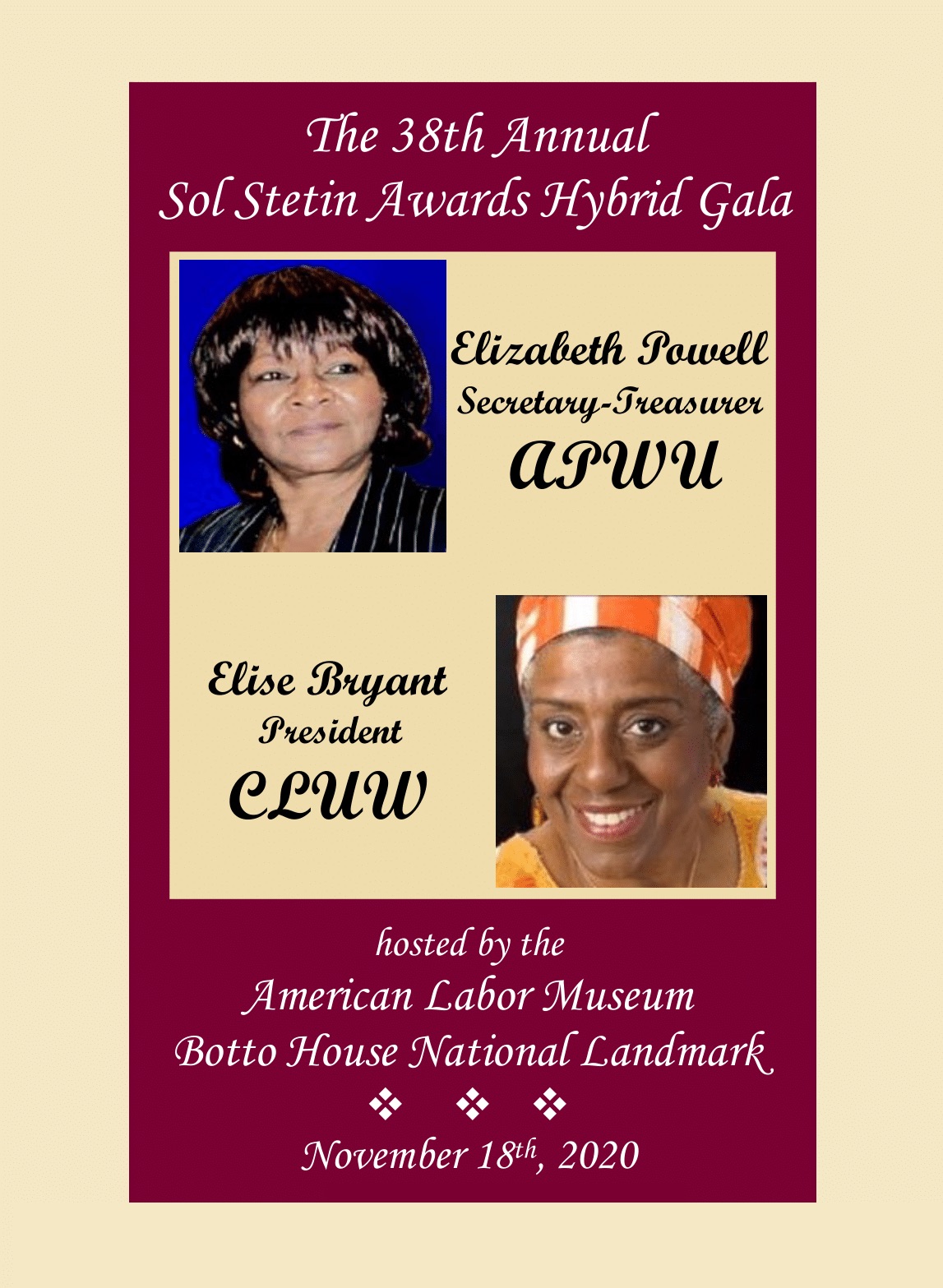 Tomorrow night, CLUW President Elise Bryant and APWU Secretary-Treasurer Elizabeth Powell will both receive American Labor Museum's Sol Stein Award, which honors outstanding individuals for their contributions to working people. Both awardees will be presented their awards at 38th Annual Hybrid Awards Gala, a major fundraising event to support the museum. Additionally, the American Labor Museum will host an online silent action to support their work with educating the public about the history and contemporary issues of workers, the workplace, and organized labor with special attention to the ethnicity of workers.
At the Coalition of Labor Union Women, we are honored and excited two women-leaders of the labor movement will receive the award. And we are excited CLUW President Elise Bryant will be awarded for leading in CLUW's efforts to empower women in the labor movement; to organize the unorganized; to promote affirmative action, social and economic justice in the workplace; and to increase the participation of women in the political and legislative process.
Thank you, President Elise Bryant, for your amazing leadership at the Coalition of Labor Union Women!