Thank you for Electing a Government for Working Families!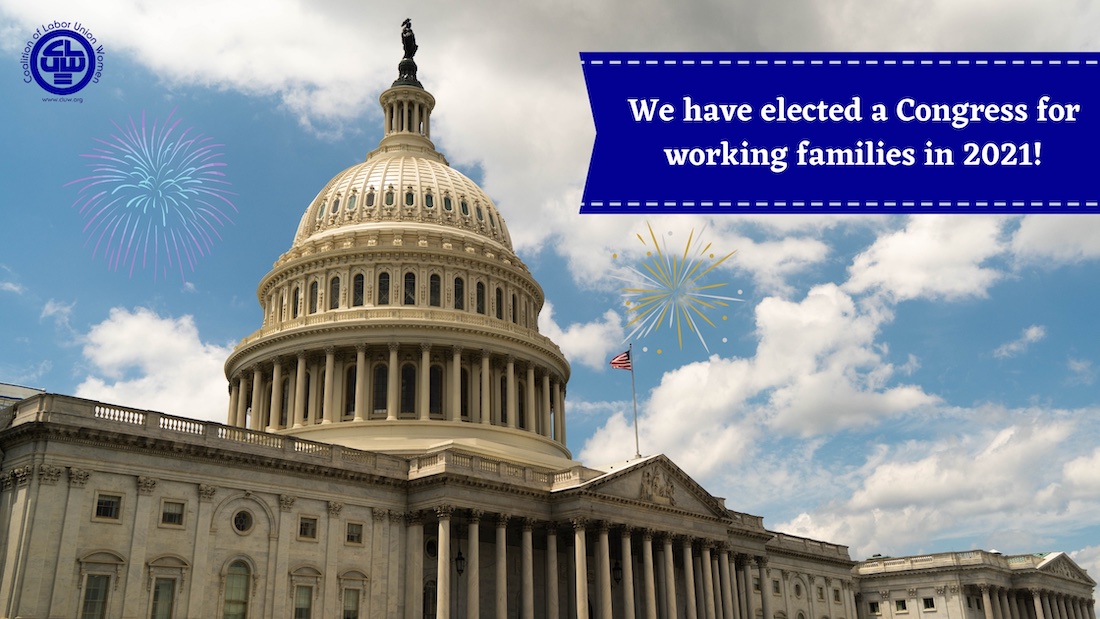 Today, we have the official count of the congressional seats from both the House and Senate. Thank you to our CLUW members and supporters that have participated in our phone banking and GOTV initiatives for the Georgia Senate Runoffs. We could not have elected a government for working people without you.
President Elise Bryant shared the following words:
"We the people, in Georgia and around the nation, made it clear today, this is a democracy, not an autocracy! One person, one vote!"
We know the battle is not over yet. Workers are still struggling during the covid-19 crisis. During the week of Thanksgiving to December 7, the U.S. Census Bureau estimates 27 million Americans reported their households did not get enough to eat, and millions of Americans could be at risk of being evicted from their homes after the crisis. Additionally, women workers have been affected by the highest unemployment rates throughout the pandemic recession, including many choosing to abandon the workforce entirely to take care of their families.
This 2021, CLUW will continue to fight for working women and promote representation in our local, state, and federal governments to ensure the voices of working women are heard. Women workers are crucial to this nation, and we will continue to advocate for women to participate in the legislative and political process.
Thank you for electing a government that represents all workers.