HAPPY THANKSGIVING/NATIVE AMERICAN REMEMBRANCE DAY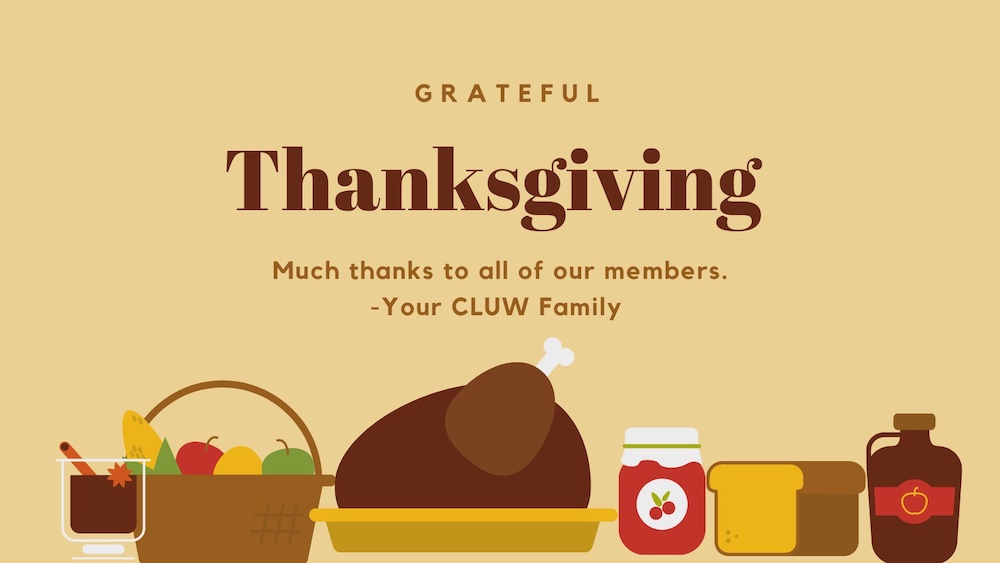 Giving Thanks for a CLUW Thanksgiving!
I love history and I'm always amazed when I hear or read stories that I did not learn in elementary school, high school or college. The story of Thanksgiving is a great place to start. It has recently come to light that Native Americans had a rich tradition of commemorating the fall harvest long before Europeans set foot on the land we call America. It was their celebration of the fall harvest that became what we call Thanksgiving.
I did not know that since 1970 many Native Americans and allies gather near Plymouth Rock on Thanksgiving Day to honor the lives lost in the bloody struggle to hold onto their lands from the invading European settlers. So this Thanksgiving I give thanks to the Wampanoag people and commit to reparations for all Native Americans.
And then there's Sarah Josepha Hale, the writer, activist, and author of the nursery rhyme "Mary Had a Little Lamb". Until today, I didn't know "Mary Had a Little Lamb" had an author, much less that Hale made the case to President Abraham Lincoln that a "National and fixed Union Festival" (ah, yes, there's that word "union") should occur on the last Thursday in November. She campaigned for 17 years and has been called the "Mother of Thanksgiving." So this Thanksgiving I give thanks to the countless unnamed s'heroes, like Sarah Josepha Hale, who worked tirelessly to have a day set aside for the American people to take some time for gratitude even "in the midst of a civil war."
Given the events of January 6 and the two current murder trials before us, now would be a good time for gratitude. Let us give thanks for how far we've come as a nation and how much further we have to go until every person can enjoy the unalienable rights of life, liberty and the pursuit of happiness. Have a safe and healthy Thanksgiving!
In solidarity,




Elise A. Bryant, CLUW President