In Memoriam: Helen Ramirez-Odell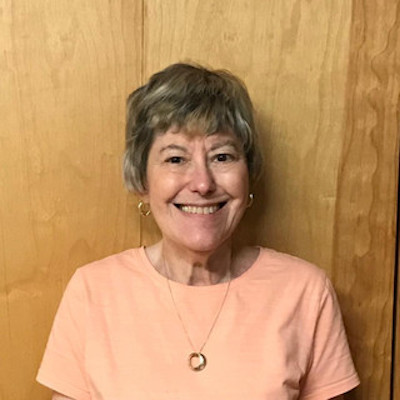 HELEN RAMIREZ-ODELL
July 22, 1942 – March 22, 2022
It is with our deepest sympathy that we announce the death of CLUW Sister extraordinaire Helen Ramirez-Odell (AFT). CLUW President Elise Bryant offered these words, "Helen Ramirez-Odell was always a "SNAP" — a sister not afraid of power. We will miss her wisdom and commitment to sisterhood and solidarity, but take solace in knowing that she rests in peace and in power!"
Helen was a labor heroine, staunch feminist, health advocate and dedicated CLUW activist. She was a loving wife, mother, sister, grandmother and great-grandmother. Helen gave so much to others and to the causes that were close to her heart.
Born and bred in Chicago in modest circumstances, Helen started her nursing career in hospital settings, but learned that becoming a school nurse was better pay and had predictable hours because the nurses' salaries were commensurate with the unionized teachers. Her first marriage was short-lived, so as a single mother she needed to take those issues into consideration. She worked throughout the city in Chicago schools for 40 years until her retirement in 2011 and loved the work. In the 1970s, she helped organize the nurses into successfully preventing the school system from cutting the health program and they chose to be represented by the Chicago Teachers Union. Helen chaired the Women's Rights Committee from 1984 for 25 years. This was also (1984) the time that Helen became involved in the Coalition of Labor Union Women. The CTU Women's Rights Committee tackled sexual harassment when girls wanted to be admitted to a post secondary trade school in Chicago and once there, were harassed.
And in Helen's words, "So, the next thing we did was write a resolution for our next union convention saying what sexual harassment was, and that it would not be tolerated in any of our schools, in our workplaces or in union offices. …. Now I dare say—you know, I had a lot of people quite hostile on this at the House of Delegates. There were guys in there who would be giving me the finger when I'd get up there and talk. But most of the people there were very reasonable, and certainly the women delegates and most of the men were supportive, we did get it passed."
Helen served as a strike captain during CTU's historic 2012 strike against the City of Chicago.
Helen was active in the CLUW chapter in Chicago, one of CLUW's oldest chapters, and maintained a close relationship with its long-time president, Katie Jordan.
In Helen's own words, through the Chicago Women's History Center, oral history project (2014) regarding her contact with Rev. Addie Wyatt, "… I mean, she is just a wonderful speaker, and so inspiring, and I loved her stories. And when you hear from Addie and…well, especially Addie and some other women like her, they just give you the courage and the desire to accomplish things in the world that you deal with, in the organizations you deal with. So that's what Addie did for me, as she did for so many women. I mean, she fought. … . And so you figure, well, if she can do it, maybe I can do it, too, and I'm not asked to do as much as she was asked to do."
Helen represented AFT at CLUW's National Executive Board since the 1990s.
Helen co-chaired CLUW's Health and Wellness Committee for many years and helped educate the members on health-related issues. She wrote a health column for the CLUW NEWS that was published quarterly and when the NEWS was discontinued she had articles posted on the website. She was a strong proponent of a woman's right to choose and submitted resolutions on this subject several times for adoption at CLUW Conventions. Helen served for several conventions as CLUW's co-chair to the Resolutions Committee and chaired portions of the conventions when resolutions were introduced and handled the debates with aplomb.
She was a great supporter of the many preventive health projects that CLUW sponsored and worked closely with Carolyn Jacobson, CLUW's Special Assistant to the President. Some examples were: the Contraceptive Equity Project, Cervical Cancer Prevention Project that included the Yellow Umbrella Tour and the Spread the Word Campaign that addressed heart disease. CardioDX (CLUW's partner in the Spread the Word Campaign) presented Certificates of Excellence to Helen Ramirez-Odell and Millie Hall, Co-Chairs of CLUW's Women's Health and Wellness Committee, for their leadership in making women's heart health a priority. Helen also was honored at the CLUW Biennial Working Women's Award Celebration in 2016, where she received the Outstanding Achiever Award.
Connie Cordovilla, retired Associate Director, Human Rights and Community Relations, AFT met Helen in 1988 and remembered that .." real bonding happened when I was named the Breast and Cervical Cancer coordinator because Helen was a survivor who preached the need for mammograms as an early detection tool and life saver. …. Through her leadership of CLUW's Health Committee, she continued to press all of us to keep working on improving women's health and longevity. She was the model that we all aspired to follow."
May Helen's memory be a blessing and an inspiration to young women who follow in her footsteps.
Funeral Arrangements
Sunday, April 3, 2022
1:00 - 5:00 p.m.
Chapel Service – 3:00 p.m.
Malec & Sons Funeral Home
6000 N. Milwaukee Avenue
Chicago IL 60646
773.774.4100
Donations in memory of Helen can be made here.
Cards may be sent to Helen's husband Paul Odell and Helen's daughter Moira (Ramirez) Melendez and other family members at:
6338 N. Karlov
Chicago, IL 60646
Here is a short video of Helen Ramirez-Odell at the 2009 CLUW Convention.
---