2022 AAPI Women In Labor Event - May 10th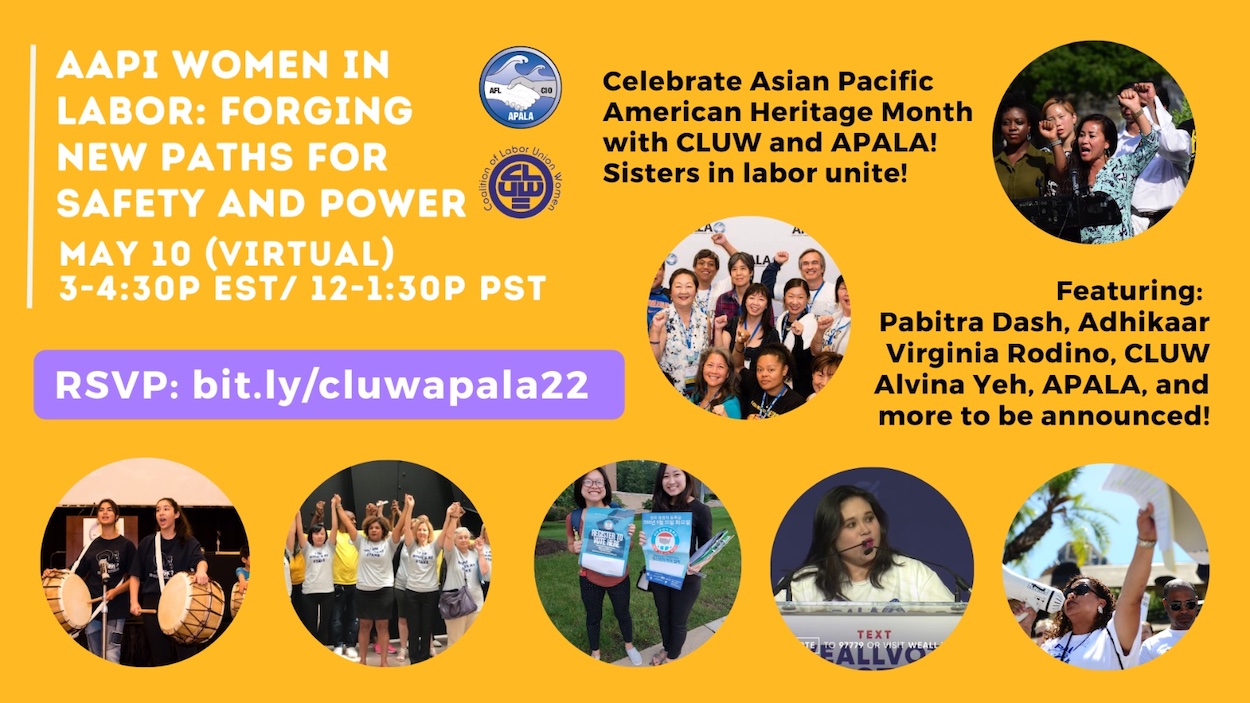 Happy Asian Pacific American Heritage Month!
We are grateful to join with the Asian Pacific American Labor Alliance (APALA), a powerhouse sister organization, which is hosting important programs throughout the month that will help build greater power and solidarity across our labor movement.
Please join us for a special collaborative event with APALA on Tuesday, May 10. RSVP here: bit.ly/cluwapala22.
You can also find all of APALA's upcoming events here: www.apalanet.org/events.
We are looking for sisters who are joint members of CLUW and APALA to contribute to our discussions on how to uplift each other's work and continue our collaboration! Contact cluw@cluw.org if you are a member of both of these constituency groups.This month you can donate at www.giveinmay.org/story/Apala30years and help APALA win a $12,000 prize for the Give In May, a national campaign to support AAPI organizations.