Labor Forum: A New Day Event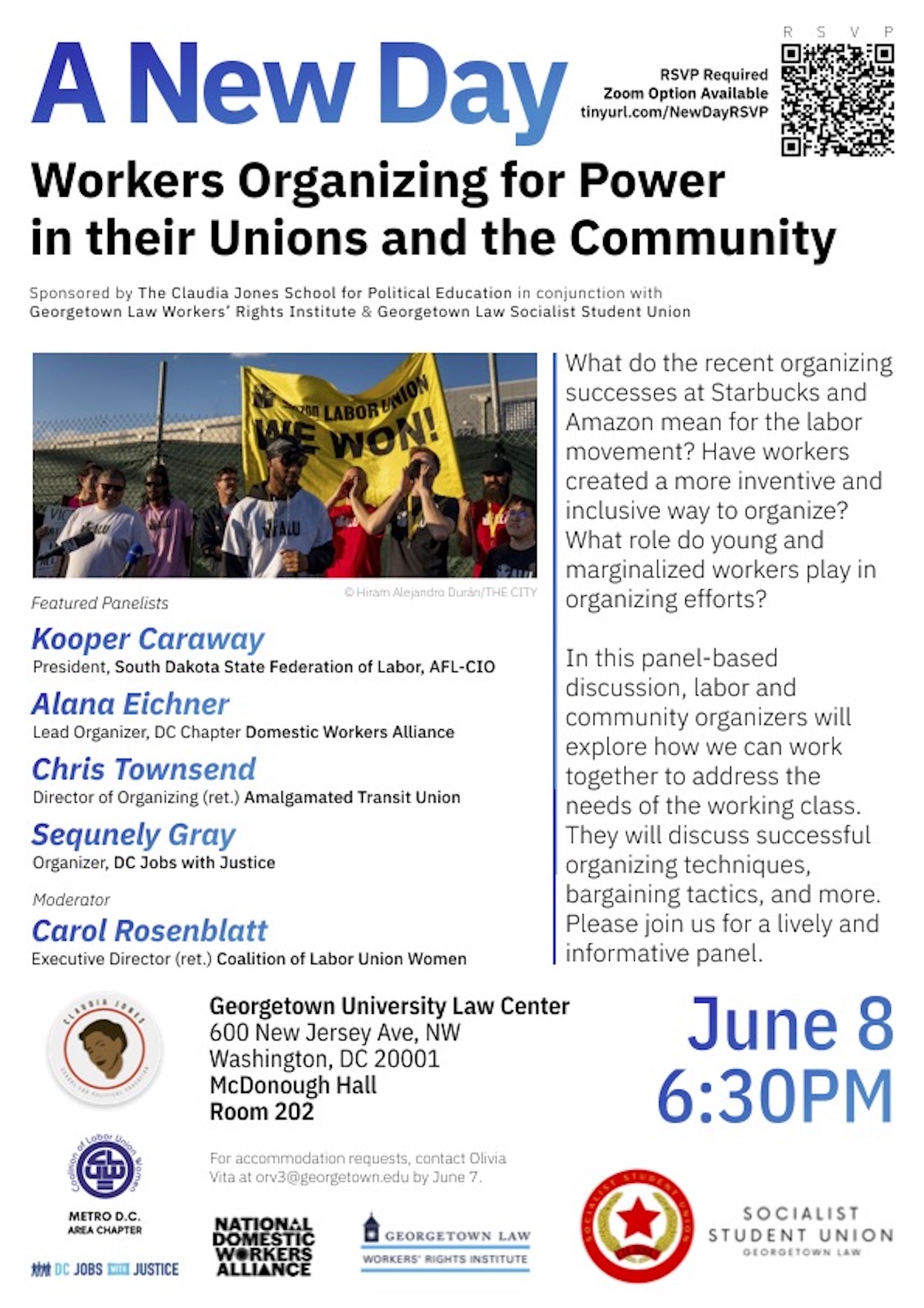 You must pre-register ASAP to reserve an in-person seat and to also receive a Zoom link if planning to join virtually.
You may register at: tinyurl.com/NewDayRSVP Those attending in person will also need to complete the COVID Health check that is part of registration. If you live in the DC area, you are strongly encouraged to attend in person.