20th Biennial CLUW Convention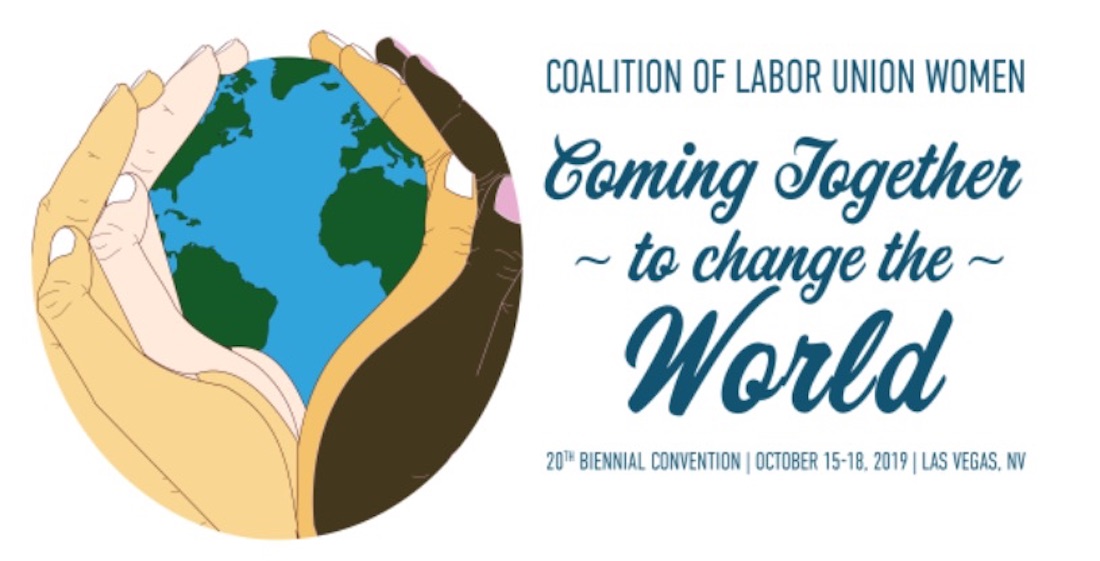 ---
20th BIENNIAL CONVENTION INFORMATION
We are proud to invite you to the 20th Biennial Convention of the Coalition of Labor Union Women, taking place October 15-18, 2019 at the Tropicana Las Vegas – a Double Tree by Hilton hotel in Las Vegas, Nevada. The theme for the convention is "Sisters Not Afraid of Power: Coming Together to Change the World!"
The women's movement and the labor movement are facing some of the biggest challenges in our history, with battles on every front. This is our opportunity to engage those in the labor movement, our community allies and those in the women's movement to form strong coalitions and fightback against those forces that are trying to diminish our power and eliminate gains we have struggled to achieve.
Delegates to the convention will be considering resolutions and constitutional amendments that will set the future direction for CLUW. Observers are also welcome to attend. See the registration information for deadlines and fees.
We hope you will enjoy this exciting convention that includes workshops on a variety of topics, dynamic speakers and sessions to inspire and empower you.
NEW: Registration now closing on October 3rd! Onsite registration opens Monday, October 14th at the Tropicana Hotel.
Early Bird Registration has been Extended. Register NOW!
Please note the convention information below and deadlines.
Look forward to seeing you in Las Vegas!
2019 20th Biennial CLUW Convention Call
On Line Registration – NOW OPEN
Convention Registration Form (downloadable version)
Workshop Selection Form (to be completed with hard copy registration only)
Convention "Hattitude" Gala Event
Hotel Information

On Line Hotel Reservations
Convention Rules, Instructions and Deadlines
Convention Resolution Submission Form PDF
Convention Resolution Submission Form "WORD"
Convention Resolution Template
Convention Constitutional Amendment Submission Form PDF
Convention Constitutional Amendment Submission Form "WORD"
Convention Constitutional Amendment Template
Transportation and Visitor Information
Exhibitor Information is Available by Contacting the CLUW National Office
Convention Contact Information

CHECK BACK FOR UPDATED INFORMATION ON SPEAKERS, PANELS, "IN THE STREET" ACTIONS AND OTHER CONVENTION ACTIVITIES.
Page Last Updated: Oct 21, 2019 (15:55:24)