2016 CLUW Summer School Scholarship Winners Speak Out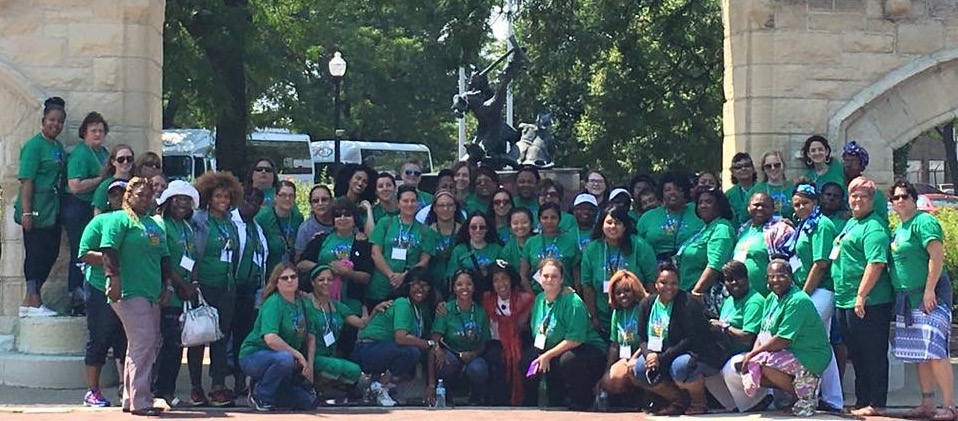 2016 Midwestern Summer School Attendees
Thanks to scholarships provided by the Coalition of Labor Union Women (CLUW), four (4) CLUW members were able to participate in the United Association for Labor Education (UALE) 2016 Women's Summer Schools. Each sister took part in workshops covering a range of topics including Common Sense Economics, FMLA, Sexual Harassment and the Rights a Worker Has, and Storytelling and Public Speaking. Throughout the Summer Schools was a common goal: to educate women on the rich history of the labor movement in the cities where the schools were held, and to highlight some female pioneers of the movement.
Reports received from scholarship recipients highlighted how grateful they were to CLUW as they shared their experiences. Each award recipient got a chance to speak on CLUW before the attendees at their respective school.
"I felt empowered," said Michelle Kutchinsky of the Northeast Summer School. "I got up in front of the room and spoke about CLUW within the first half-hour of the conference to a room of about 200 strangers."
At the Midwest Summer School, after a speech by CLUW Chicago Chapter President Katie Jordan about the history of CLUW and the important roles this organization has played in getting legislative laws passed that help support working women and their families, scholarship recipients Sherron Molina and Robin Robertson were also able to speak on behalf of CLUW about their scholarships. Breaking the ice with such topics set the stage for the days of learning ahead.
Over the course of the three days, the attendees felt a sense of comradery; they networked and grew closer to their union sisters. Kerry Woods of the Western Summer School recalled a time when they all boarded a bus to support rallying workers at El Super, a regional supermarket chain. "We rallied in front of the store chanting in both English and Spanish. The management of the store did not know we were coming and were taken aback by how many of us were there." The workers of El Super, who are working with UFCW and have been fighting for a contract for years, were grateful for their help.
The schools tackled tough issues that workers faced such as racism, unfair working conditions and corporate greed while fighting for rights overseas. "I think a lot of women were uncomfortable," shared Sherron Molina, "but until we deal with this and realize that we are the union, we will not rise."
Michelle Kutchinsky, Sherron Molina, Robin Robertson and Kerry Woods are but a few women who took away from these workshops. Robin credits her involvement with CLUW, her local union, and her experience at the Midwest School for Women for helping her develop her goals and gain knowledge about the history of the labor movement. For Michelle Kutchinsky, attending the summer school left a lasting impact: "In all, the school added tremendous value to my labor repertoire and knowledge through academic learning, story sharing, and relationship building. I want to thank CLUW for the opportunity to attend."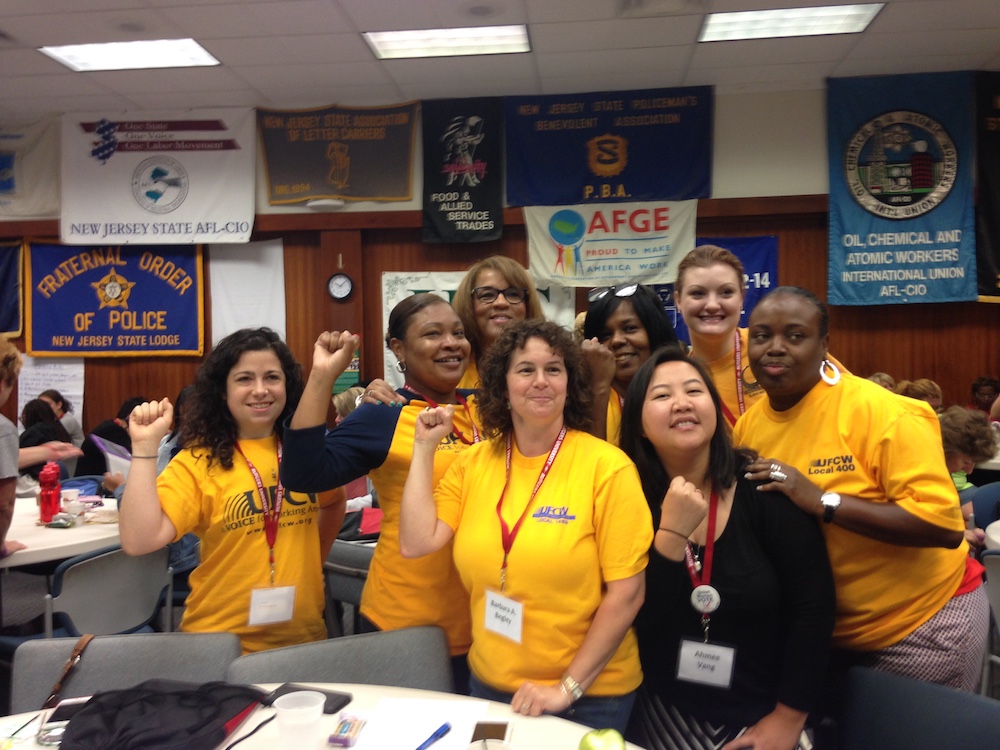 Michelle Kutchinsky on left with UFCW members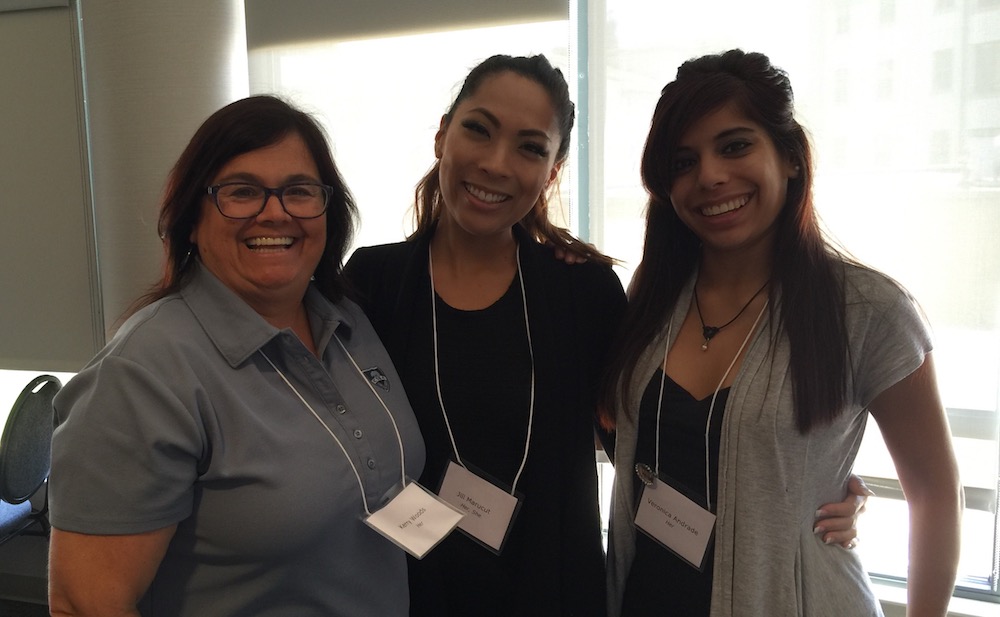 L to R: Kerry Woods, Jill Maracut, Veronica Andrade in the Storytelling and Public Speaking class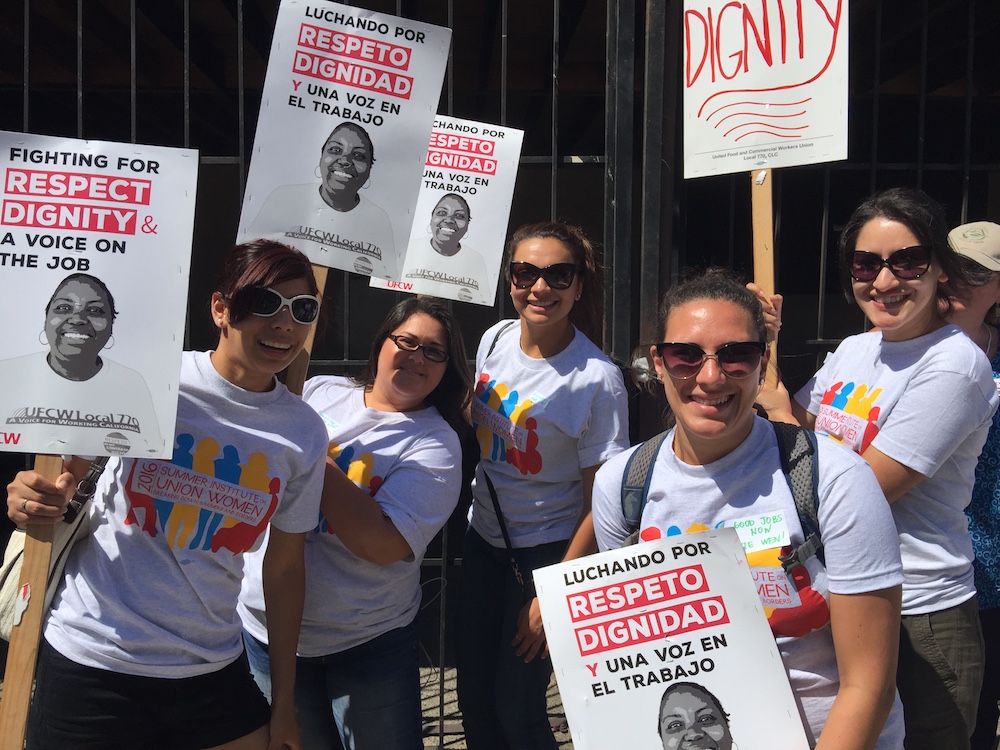 Rallying with young workers at El Super

Page Last Updated: Oct 06, 2016 (15:57:20)