At 18th Biennial Convention: CLUW Takes on the 'War on Women,' Adopts Policy to Put Words Into Action
Sacramento, CA -- CLUW welcomed 500 delegates and observers to its 18th Biennial Convention here November 19-21st. Union sisters and brothers from 28 national/international unions from across the country came together to take action on the convention slogan, "Women… Right Now! Right Time!" As the 2016 election cycle has already begun, that topic took center stage.
CLUW National President Connie Leak made a grand entrance at the convention's opening session dressed in camouflage gear with her fist raised. Greeted with much applause, she noted, "It was said at the first convention 'We didn't come here to swap recipes!' I say today, we are here to get prepared for the duties and work that needs to be done. …We are at War! We must be armed and equipped for the battles that lie ahead that women constantly face." She went on to encourage everyone to band together and fight against gender discrimination and injustice.
A number of speakers literally followed in her footsteps, challenging the delegates and guests and bringing them to their feet. The first was Elizabeth Shuler, AFL-CIO secretary-treasurer, who delivered the keynote address. She asked:
"Will we take another step toward full equality? Or will we see a continuation of the war on women? Will we write the economic and societal rules? Or will we fall victim to those who want to silence our voice and deny us our rights?" She also discussed the National Survey of Working Women (see story below) and urged everyone to complete it.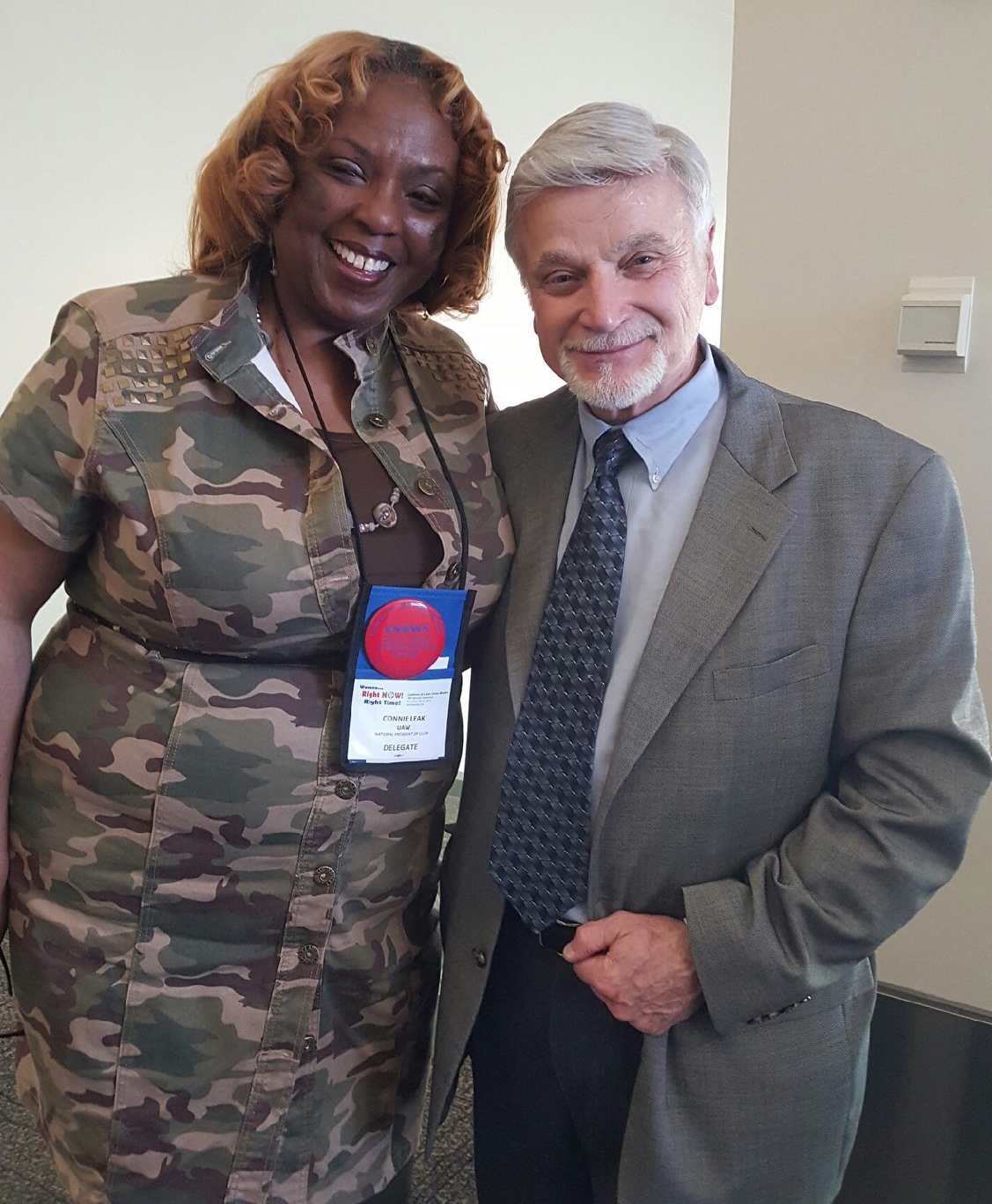 Following administration of the oath of office to the new National Vice Presidents Tanya James, UMWA and Vera Newton, UAW, United Mine Workers of America International President Cecil E. Roberts challenged the audience saying, "If you want to grow the middle class ..join a union.. If you want to end poverty..join a union..If you want a voice at work..join a union."
Jeanette Senecal, Senior Director, League of Women Voters revved up the audience about the upcoming 2016 elections, saying the League's goals are to grow the vote by ¼ million voters, continue to protect the vote and fight voter suppression and touch 6 million voters. CLUW partnered with the LOWV in 2014 and anticipates doing so in 2016.
Nina Turner (former OH State Senator) brought the crowd to their feet during her speech on Friday morning saying as a refrain, "Titles are good, but purpose is better…. It did not matter that my party was in the minority. When you are on the right side you are in the majority."
Delegates had the opportunity to amend the constitution and adopt resolutions, which will help steer the direction of CLUW. Among the issues that delegates debated and adopted resolutions on are "Black Lives Matter," "Let's Get Real Family Values," "Stand Your Ground – Prevent Gun Violence," "Regulate Banking – Restore The Glass-Steagall Act," and "Women Are Vital to the 2016 Election." Delegates also approved a motion to encourage people to open their homes in the United States to Syrian refugees including mothers and children fleeing war.
Please see our Photo Gallery for more 2015 Biennial CLUW Convention Photos.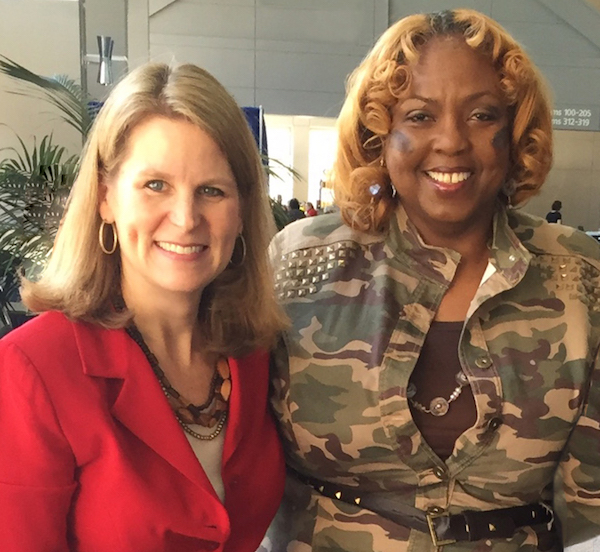 Connie Leak with Liz Shuler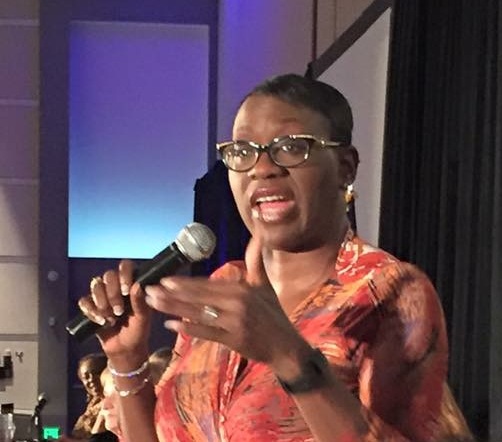 Senator Nina Turner at the podium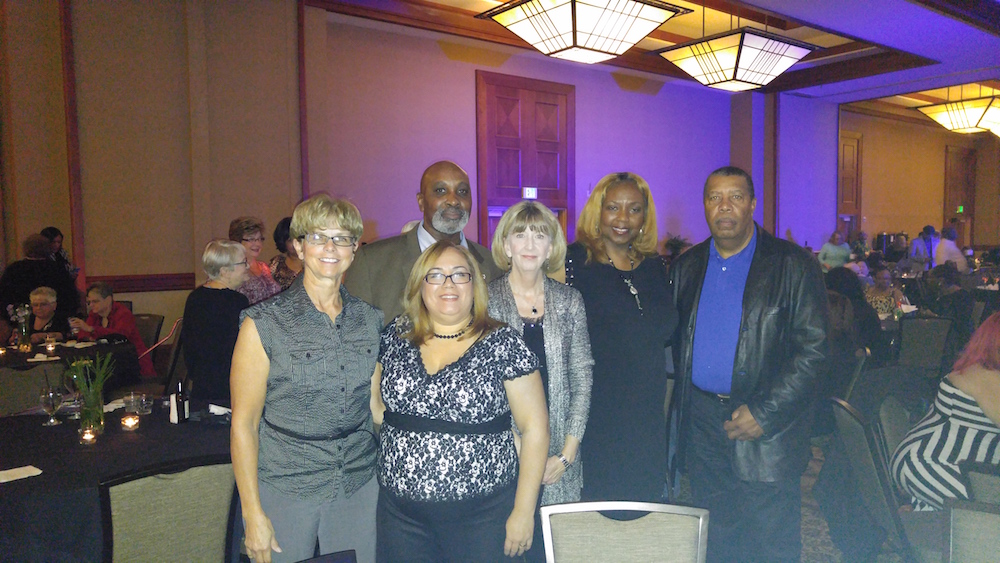 Susan Reardon, IBT CLUW NEB Delegate center standing next to Pres. Leak with other
BMWED/IBT convention goers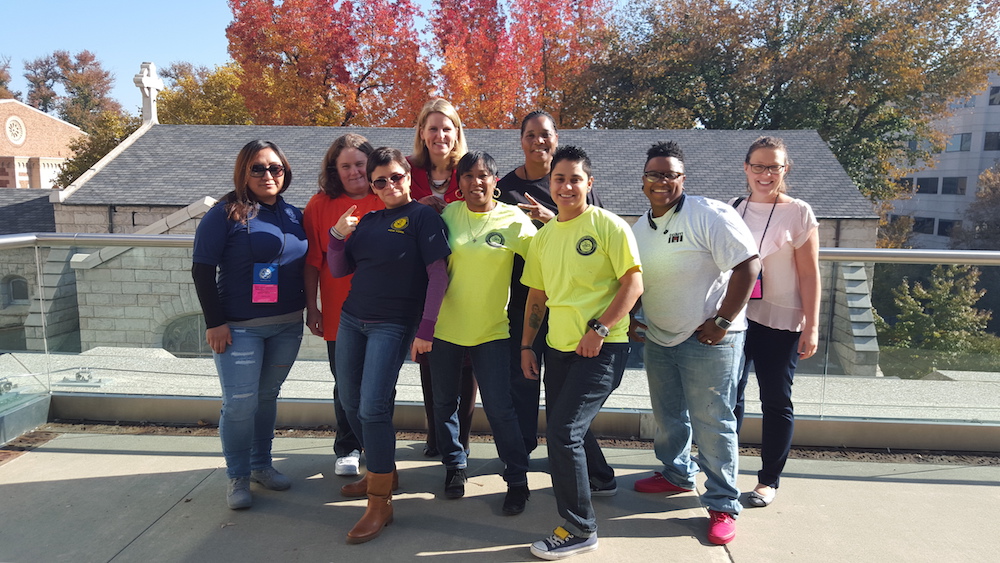 Bricklayers from CA, NY and IL with Liz Shuler center and Prairie Wells,
International Union of Bricklayers and Allied Craftworkers, staff (right)


Page Last Updated: Dec 19, 2017 (14:22:52)